All Saints Literacy Center enables adult learners to meet the challenges of today by improving their reading, writing, math and English speaking skills. Qualified tutors provide an individualized learning plan tailored to the goals and objectives of the learner in a welcoming environment.
Adrian Dominicans
All Saints Literacy Center is a Sponsored Institution of the Adrian Dominican Sisters. There are seven literacy centers sponsored by the Sisters. As a sponsored literacy center All Saints is a part of the Dominican Rea Literacy Corporation that serves as an umbrella for all of the literacy centers.
Mission Statement of the Dominican Rea Literacy Corp. is "Responding to the crucial societal need, we, members of the Dominican Rea Literacy Corporation, exists to empower adults by providing basic literacy and life skills through individualized tutoring, in environments that respect and reverence individuals. We enable learners to transform their lives by acquiring skills to become successful parents, productive workers and responsible citizens. This mutual collaboration in adult literacy is a contemporary expression of the Adrian Dominican Sisters commitment to education."
Recognizing the need for adult literacy services in Southwest Detroit, Sister Mary Hemmen, OP established All Saints Literacy Center and opened its doors in July of 2015 along with Roger Frank, ASLC's first director. Since then, ASLC has welcomed over 200 learners and over 100 volunteer tutors.
Sr. Mary remained a champion for adult literacy until her death in 2018. She is remembered as remarkable, a gem, pragmatic and a faithful servant. We are honored to continue her vision and grateful to be a Sponsored Institution.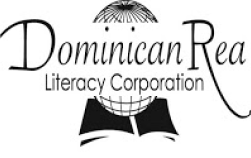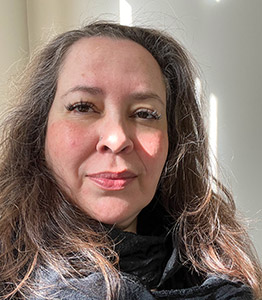 Elizabeth Nanas, Executive Director
Elizabeth Nanas is an educator, designer, and organizational strategist specializing in collaborative learning, cross-cultural communication, multi-method evaluation, and social impact storytelling. She holds a Master of Education (M.Ed.) degree and has more than 20 years of professional experience in K-12, post-secondary, nonprofit, automotive, biomedical learning, and economically informal communities. As of 2023, she is the Executive Director of Detroit's All Saints Literacy Center.
Elizabeth has taught and conducted research for the Wayne State University Department of Anthropology and College of Engineering Management Master's Program. She has held a King-Chavez-Parks Future Faculty Fellowship at Wayne State University and a Dow Chemical Hong Kong Research Fellowship at the Hong Kong University of Science and Technology, and has advanced study in medical and organizational anthropology with a focus on identity, collaboration, innovation, and scientific breakthrough acceleration. Her work has been published in Anthropology News, Anthropology of Work, SAGE Reference Series on Green Society, Society for Applied Anthropology, and United Nations Division for the Advancement of Women, and she has served as a grant reader for the Michigan Department of Education. Elizabeth earned a social impact storytelling certificate from Georgetown University in 2020 and is using what she learned to help people harness the power of effective storytelling for the strategic benefit of organizations and society as a whole.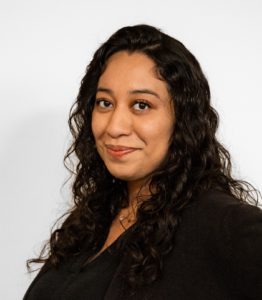 Isabel Pardo, Program Manager
Isabel has 8 years of experience working in community services and previously served the community as an ERSEA associate (Eligibility, Recruitment, Selection, Enrollment, and Attendance) for Matrix Human Services. In that role she provided support for a diverse population of students, including students with disabilities and English language learners. Isabel believes in the importance of mental health advocacy and awareness. As a first-generation immigrant she understands the importance of breaking language barriers and obtaining a higher education. She has a strong passion for family, community services, and believes in providing wrap-around support and resources within the community to overcome barriers families may encounter throughout their educational journey.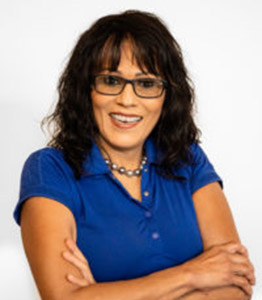 Carmen Aguilar, Office Assistant
My foundation is built on justice, and I live and move in that direction. I'm insightful when it comes to helping people figure things out. I'm always looking for innovative ways of doing things, and I have the ability to work under pressure.
I'm a humanitarian. My basic belief in the goodness of humanity is unshakeable. I'm spiritually aligned, and have total faith in how the universe works. I enjoy reading, eating, traveling, and gardening.